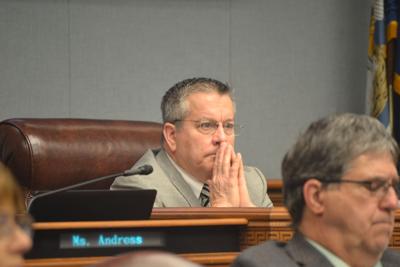 Published: May 22, 2020
By: Maria Marsh, LSU Manship School News Service
BATON ROUGE–A House committee on Thursday pushed forward a package of bills that closely reflected the revised budget plan that Gov. John Bel Edwards presented in response to a loss of more $1 billion in revenue from the coronavirus shutdown.
The House Appropriations Committee advanced without objection a spending plan that would allocate nearly $1.2 billion of federal aid dollars from a COVID-19 relief act to prevent harsh budget cuts that many Louisianans feared would be a byproduct of the pandemic.
The plan would not only balance this year's budget but also alleviate much of the nearly $900 million in budget cuts that legislators had feared would be needed in the next fiscal year, which starts July 1.
But the plan still includes a $22 million cut to higher education, a $40 million cut to the Louisiana Department of Health and smaller cuts to other services. Higher education and healthcare tend to receive the most cuts because the state constitution and laws mandate many other expenditures. TOPS scholarships, however, would remain fully funded.
Edwards had proposed a budget prior to the outbreak that would have boosted funding for higher education by $35 million and added $25 million for early childhood education. He also had proposed $1,000 pay raises for K-12 teachers for the second year in a row.
But he had to drop all those plans for spending increases after the virus hit and the economic shutdown slashed projected tax collections.
Edwards and House budget leaders were often at odds in recent years on how to raise and spend money. But Jay Dardenne, Edwards' commissioner of administration, said he and Rep. Jerome "Zee" Zeringue, R-Houma and the new appropriations chairman, were almost entirely on the same page in their budget plans.
"We agree on a lot more than we disagree," Dardenne said.
Republicans also were impressed at how Dardenne had figured out how to maximize the revenue that the state could draw from the federal COVID-19 relief act. The money can be used only for virus-related expenditures, and Dardenne said the state will receive $1.8 billion in federal aid.
Read more at The Franklin Sun