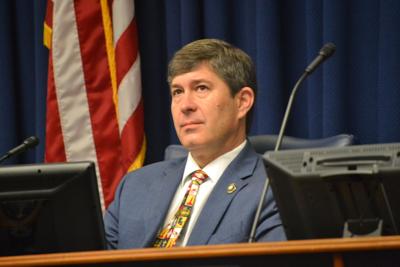 Published: June 1, 2020
By: Catherine Hunt, LSU Manship School News Service
BATON ROUGE–A bill that aims to lower car insurance premiums in Louisiana by limiting injury damage suits will return for debate during a special session after Republican lawmakers could not reach a compromise Monday with Gov. John Bel Edwards.
The bill by Sen. Kirk Talbot, R-River Ridge, was approved for a second time by both the House and the Senate after changes were made to accommodate concerns about some of the terms.
The House voted 66-31 to approve the new version of the bill, and the Senate approved it 28-10, shortly before the regular legislative session ended at 6 p.m. Monday.
Democrats have said that the bill would make it too difficult for some people injured in car wrecks to receive fair compensation, and Edwards has threatened to veto it. Talbot told the Senate that he had constructive talks with Edwards but could not reach a deal on all of the issues.
If Edwards vetoed the bill, Republicans in both chambers would need to muster two-thirds of the votes to override it. Monday's vote in the House fell short of that supermajority, suggesting that Edwards still has leverage to push for more changes as the Legislature moves into a special session to work on a state budget and other bills leftover from the regular session.
Just before the regular session ended Monday, the House voted 63-38 to join the Senate in approving a measure to use $300 million of $811 million that the state will receive from federal COVID-19 relief funds to help small businesses instead of channeling all of the money to help local governments, as Edwards would like to do.
That action also sets up another possible veto showdown with the governor.
The changes in the tort laws and efforts to help businesses hurt by the virus shutdown were among the biggest priorities of lawmakers during the regular session. Lawmakers also voted Monday to temporarily suspend the corporate franchise tax for small businesses. That will reduce state revenue by about $6 million.
Talbot and other Republicans say his tort bill targeted Louisiana's litigious climate and laws that Republicans say make it too easy to sue. Louisiana drivers pay the second highest car insurance rates in the nation, next to Michigan.
Read more at Lafourche Gazette