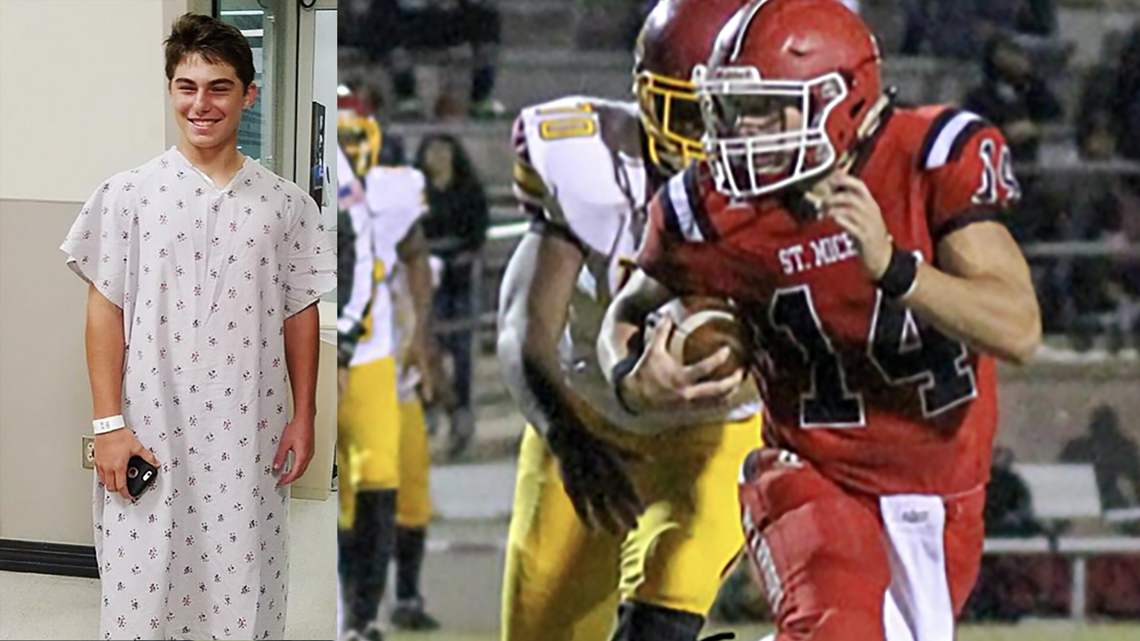 Published: January 17, 2021
By: Hunter M. McCann, Keith A Fell Jr., Anthony J. Mocklin, LSU Manship School News Service
The following is a two-part series from the LSU Manship School News Service about the dangers of concussions in high school football games in Louisiana and efforts at schools, universities, and the NFL to make the sport safer.
Chapter One: "I couldn't move my legs."
Lance Garafola lay on the turf of a high school football field wondering what had happened and where the feeling in his lower body had gone. The crowd and both sidelines fell silent as trainers rushed onto the field. 
Garafola was a sophomore at St. Michael the Archangel High School in 2016 when a Loranger High player blind-sided him on an onside kick. Paramedics were brought in when Garafola said he couldn't feel his legs, but they were hesitant to move him because of the possible severity of his injury. Silence and fear hung in the air for over an hour before they raised him onto a stretcher and Garafola threw up his thumb to let his teammates and fans know he was conscious.
He was taken to a local hospital and diagnosed with a concussion. The loss of feeling in the lower half of his body, which lasted for a little over 5 minutes, was created by the concussion and the shock from the hit to his head.
Nearly every football fan knows that concussions are a serious problem in the NFL and in college games, but less attention has been paid to the dangers facing younger athletes. Experts say high school players also face some degree of risk every time they step on the field. 
The hits are not usually as hard in high school as the one that left Garafola temporarily paralyzed, but medical surveys indicate that 67,000 concussions are diagnosed nationwide among high school football players each year, with many more occurring without being evaluated.
One concern is that few high schools can afford the kinds of sophisticated safety measures that NFL and college teams now take. Garafola and others also say that many high school players are reluctant to report concussions, even when they cause problems like short-term memory loss, for fear of being sidelined for good.
Read more at 4WWL