Published: May 11, 2021
By:  Emily Wood | LSU Manship School News Service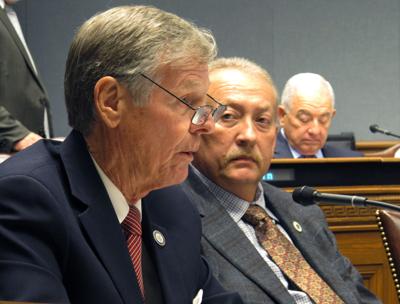 The Louisiana House Appropriations Committee advanced a bill Tuesday that would create the Rural Development Fund to support the socioeconomic well-being of the state's rural population through better health, education and infrastructure.
Funding for the program would come from the sale of general obligation bonds, and authority to spend the money would be given to the state Office of Rural Development.
"Rural areas in Louisiana are losing population. We don't have the job market, and we are also losing employment to Mississippi," said House Bill 622 sponsor Rep. Francis Thompson, D-Delhi. "We have to develop or revitalize our rural areas if we want to be productive."
Thompson said residents of metropolitan areas can look at this as a help for them, too, because people with better jobs in rural areas look to move to the more urban areas so their children can go to better schools, universities and community colleges.
HB 622 would give the director of the Office of Rural Development authority to hire a regional director in each of the eight regional planning commission districts of the state.
Thompson said that everyone in the state would be represented by an economic development expert. He said each director would receive about $60,000 a year, and each would come from the jurisdiction they would be representing.
Read more at The Advocate