Published: May 24, 2021
By: Emily Wood | LSU Manship School News Service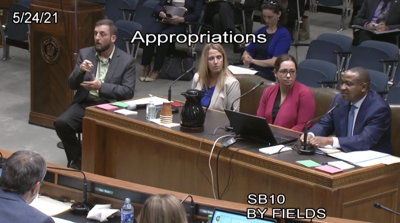 A bill to make kindergarten mandatory in Louisiana passed the House Appropriations Committee 19-1 Monday.
"I have worked tirelessly on this bill," said the legislation's sponsor, Sen. Cleo Fields, D-Baton Rouge. "It is the most important one I have worked on during this session. It is something we must do for our children."
The committee debated whether or not the bill, Senate Bill 10, was necessary since it would only increase enrollment by about 2,800 students, or 4%. That would cost the state and its public schools about $8 million.
Other students affected by the law would attend private schools or be in a home-schooling program.
Read more at The Advocate