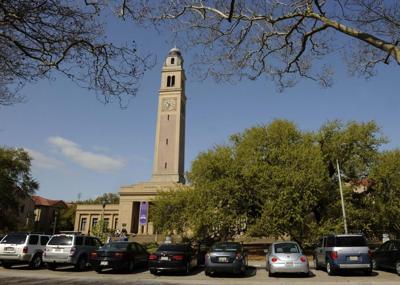 Published: Aug. 6, 2021
By: Josh Archote, LSU Reveille
BATON ROUGE, La. — LSU professors pleaded with the Board of Supervisors and upper administration Friday to allow faculty to teach remotely or at lower classroom capacity in the fall as COVID-19 spreads rapidly and strains hospitals in Louisiana.
President William Tate did not directly respond to any professors' concerns. He said the university intends to mandate the vaccine once the U.S. Food and Drug Administration grants final approval.
The tension comes amid a fight between LSU administration and faculty over mandatory COVID vaccines. Although LSU has maintained that requiring vaccines presented legal challenges, Louisiana colleges need only Louisiana Department of Health approval to mandate them.
Professors are switching their focus to convincing the university to return to previous COVID-19 protocols that would allow them to teach their classes away from campus, where only around 26% of students have reported being vaccinated.
The 2021 COVID-19 protocols that LSU released Wednesday did not include a vaccine mandate or say what the school would do when the FDA start providing full approvals. News reports say that could come as soon as Labor Day for the Pfizer vaccine.
Gov. John Bel Edwards said Wednesday that he expected the state Health Department to add the COVID vaccines to its list of required student vaccines after the FDA gives its full approval. Tate told the supervisors Friday that LSU will announce its mandate as soon as the FDA acts and will not wait for the Health Department to update its vaccine list.
"We will move forward with that, and hopefully the FDA operates in an expedited fashion," Tate said Friday.
Read more at KTBS3