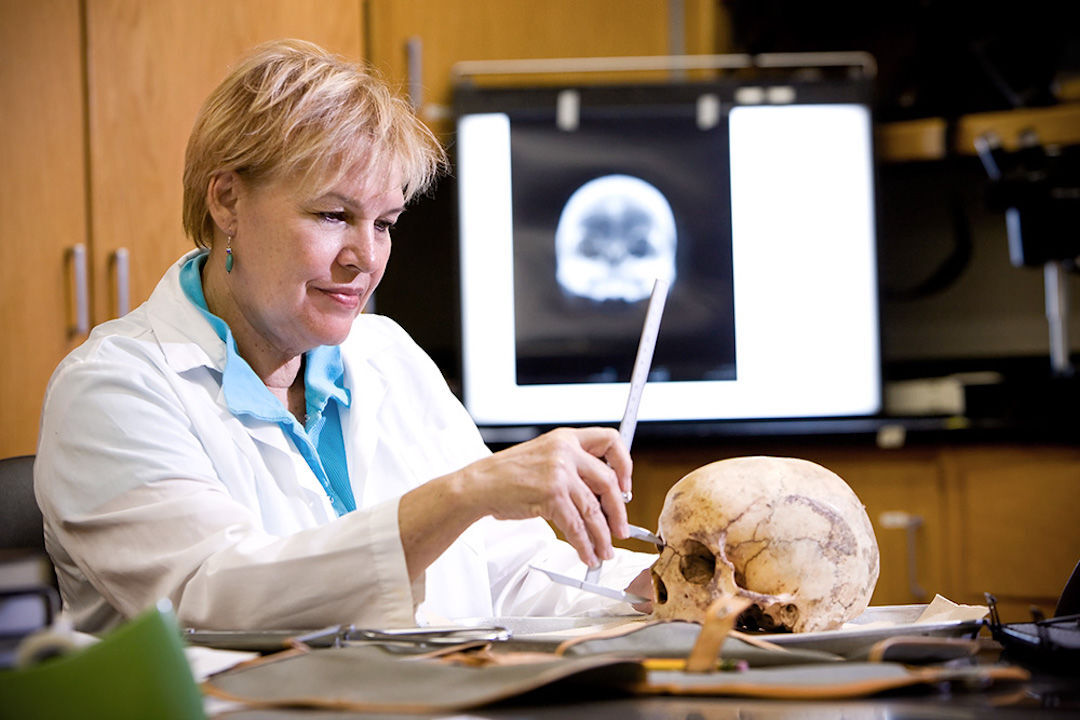 Published: Dec. 3, 2021
By: Annalise Vidrine and Shelly Kleinpeter, LSU Manship School News Service
BATON ROUGE — "Can you get me the bone lady?"
Since the 1980s, law enforcement officials from across Louisiana have called LSU for help in identifying human remains and finding missing people. This earned Mary Manhein the reputation as "the bone lady."
Given that interest, Manhein formed the Forensic Anthropology and Computer Enhancement Services Lab at LSU in 1990 to help law enforcement and coroner's offices identify missing persons and human remains.
With cases ranging from mummies to murder victims, the FACES Lab provides invaluable services across the state using bones, DNA and other forensic methods to identify missing persons.
FACES was in the news again this October when Sabine Parish officials, building on the lab's earlier work in identifying a dead man in a well, were able to recover more of the body and make an arrest for a murder that they believe occurred in 1984.
"They were a tremendous help all the way around," said Detective Chris Abrahams of Sabine Parish, who worked with the lab's experts on the case. "If they wouldn't have brought the missing person case to our attention, we would've never put two and two together."
By securing funding from the state and LSU, Manhein, now 77, helped the lab build a national reputation in forensics. She also created the LA Repository for Unidentified and Missing Persons Information Program, the most comprehensive statewide database of its kind.
Manhein retired from the lab in 2015, and Dr. Ginesse Listi, who had worked with Manhein for years, succeeded her and has continued the work.
Read more at The Daily Star