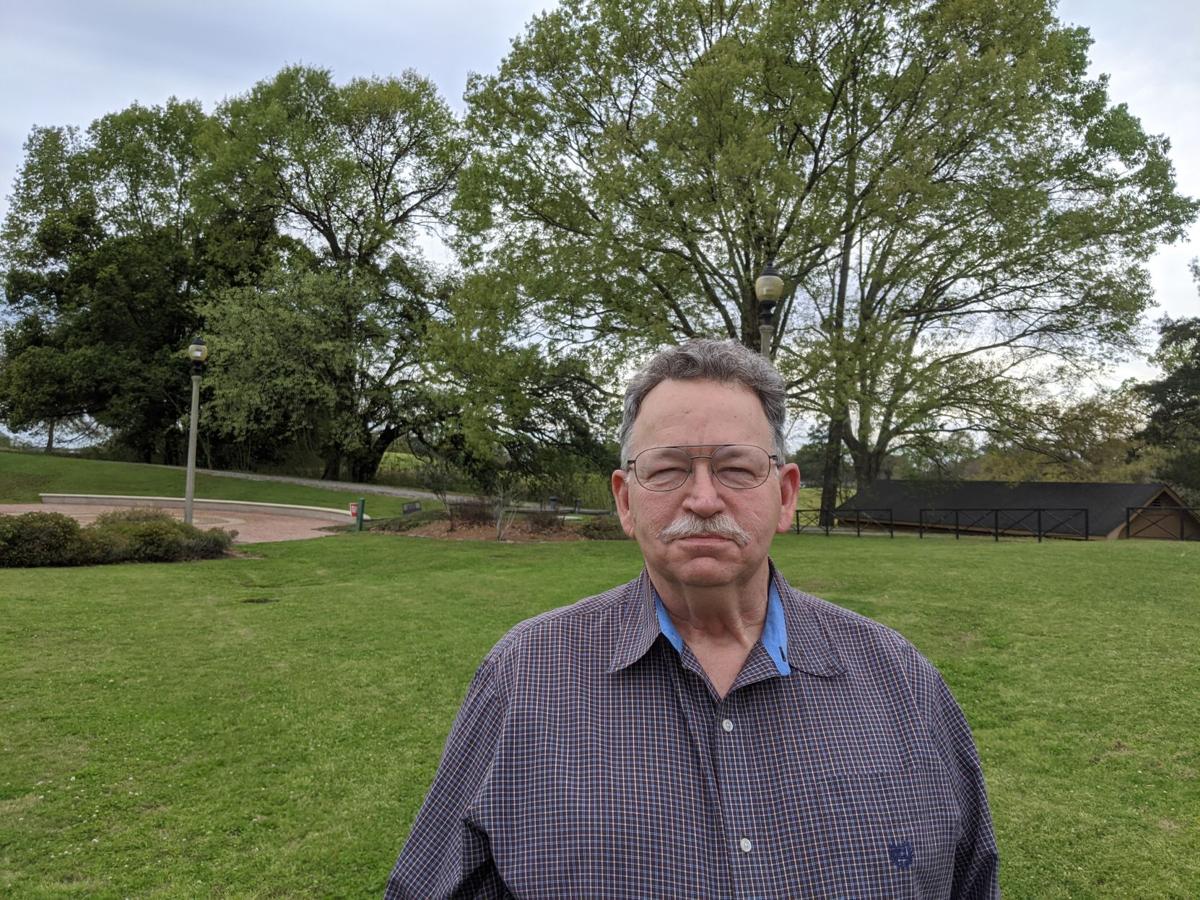 Published: April 28, 2020
By: Lara Nicholson, LSU Manship School News Service
Children of Klansmen are sometimes haunted by the sins of their fathers.
James Poissot, of Baton Rouge, never knew his father, but knew he was a violent man who beat James' mother so severely decades ago that she miscarried.
In Rayville, the late William L. "Boo" Spencer grew up under the direct influence of his dad and consequently spent time behind bars, at times raging against the world and spewing racist hate.
Although the two sons never knew one another, James Poissot and Boo Spencer shared a common bond: their fathers were implicated in the same half-century-old Louisiana murder.
Earlier this year, while employed as a facility services worker at LSU, James Poissot observed a framed The New York Times article hanging on the wall of the Journalism Building. It described the unsolved 1964 murder of Ferriday shoe shop owner Frank Morris, whose business was torched on a chilly night 15 days before Christmas.
Sleeping in a back room when he heard glass breaking in front of his shop, Morris confronted two Klan arsonists, who fled the scene while he was trapped inside the flaming building. He died four days later.
Poissot looked at the article, pointed to the photo of Morris' face and told the receptionist he believed his father was one of the men responsible for Morris' death.
"I walk by, and I see a picture of the gentleman my dad killed," Poissot said. "And I did say it without any hesitations."
Morris had operated the shoe shop since the 1930s. His business had a devoted black and white clientele. Due to the racial climate of the era, Morris walked outside to take or deliver orders of white women who sat in their parked cars.
For years there were rumors that the Klan had killed Morris because he allowed black men and white women to have sex in a backroom of his shop. But an investigation by the Concordia Sentinel in Ferriday found not a shred of evidence or a single witness to verify that any of that was true.
In 2010, Boo Spencer told the newspaper that he, his mother and his uncle had heard both Coonie Poissot, James' father, and Leonard Spencer, Boo's father, confess to the shoe shop arson. The three relatives also told the FBI.
Read more at The Advocate or at the Mississippi Center for Investigative Reporting.